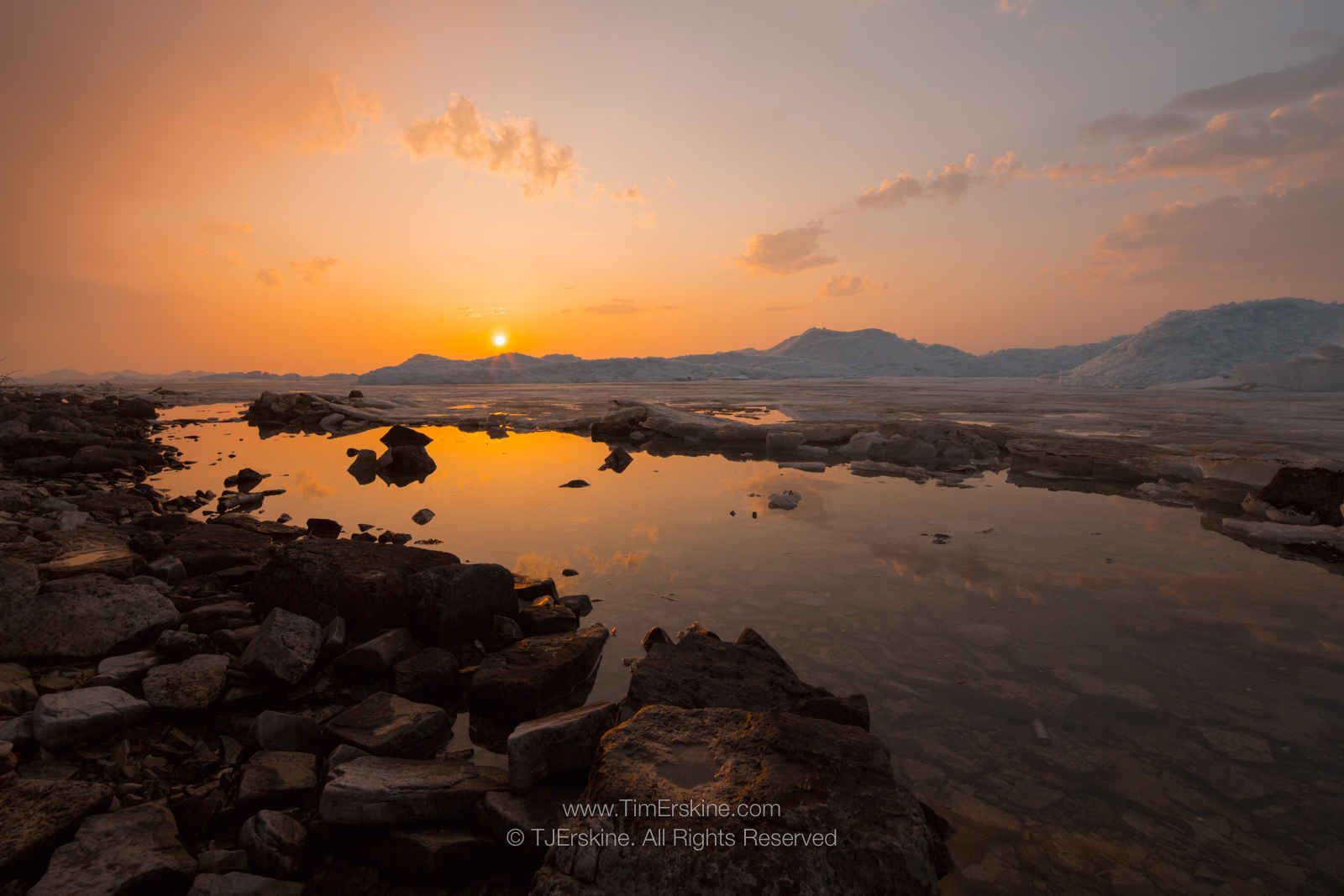 Ice Shoves Sunset
Door County
A sunset over the ice shoves in Peninsula State Park.
In April of 2014 a 70-mph wind drove a fifteen mile long, six-foot thick sheet of ice into the north shoals of Peninsula State Park, creating fantastic, fifty-foot high mountains of ice slabs.
This photo was recognized by the Hal prize photography category, and looks almost like the southwest desert.
Listen to the sound of the ice crystals tumbling down the sides of the mountains in the video below, which began recording seconds after the photo was taken.
Purchase Options
About the prints
Custom Mounted Prints:
Request a Print Quote
We would love to make an heirloom fine art print for you from small to large. A popular option is mounting on aluminum. Please email us using the link above and give us an idea of what you would like.
Explore the Galleries:
Photography by Tim Erskine
If you would like an occasional beautiful image in your mailbox, then sign up for Tim's photography newsletter.