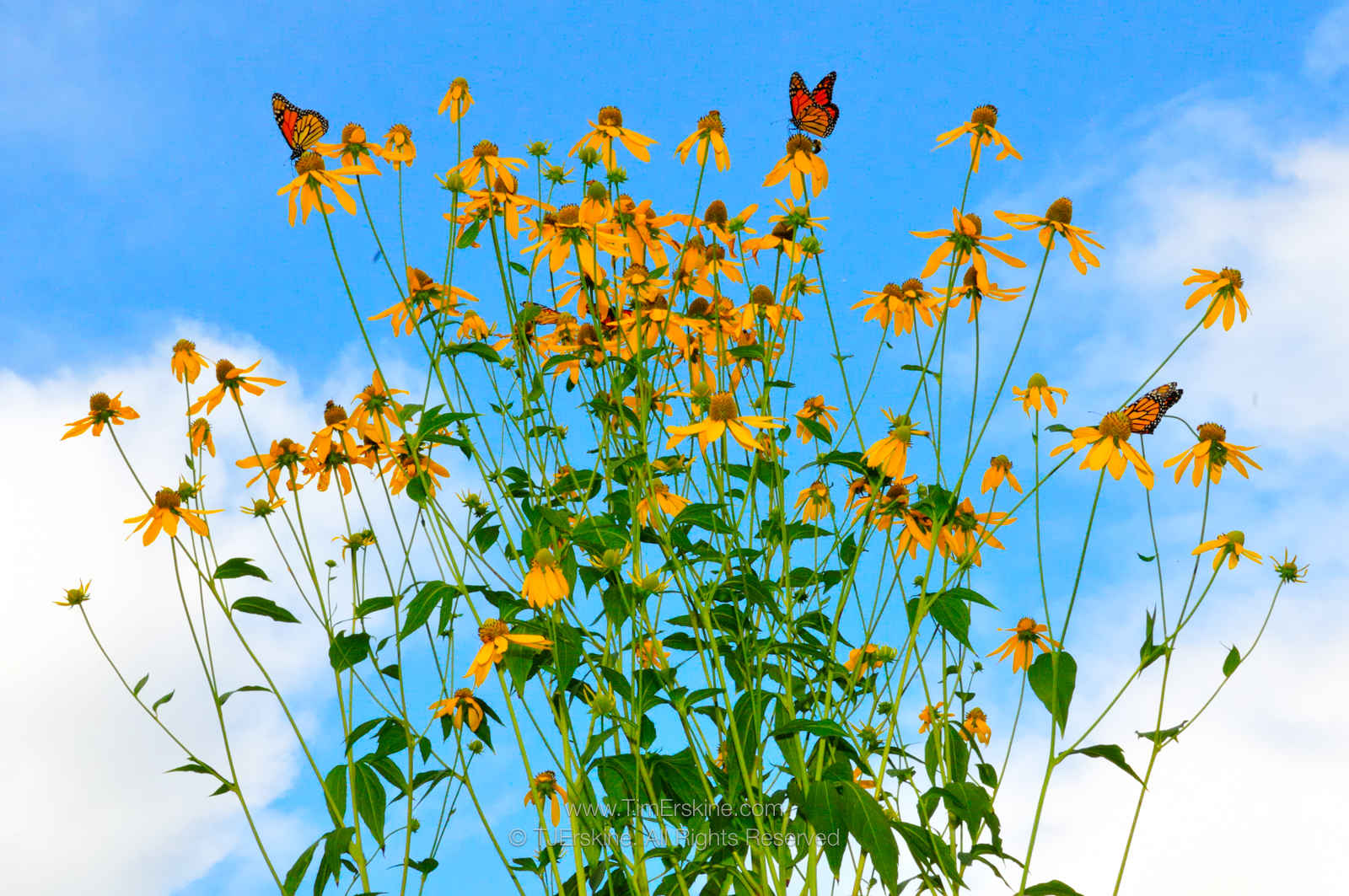 Monarchs on Green-headed Coneflowers
Door County
Five monarchs butterflies and an ecosystem of insects on a group of green-headed coneflowers.
The print shows dozens of insects, bees and even a yellow crab spider enjoying the nourishment of these flowers, which is a plant native to Wisconsin.
Purchase Options
About the prints
Custom Mounted Prints:
Request a Print Quote
We would love to make an heirloom fine art print for you from small to large. A popular option is mounting on aluminum. Please email us using the link above and give us an idea of what you would like.
Explore the Galleries:
Photography by Tim Erskine
If you would like an occasional beautiful image in your mailbox, then sign up for Tim's photography newsletter.