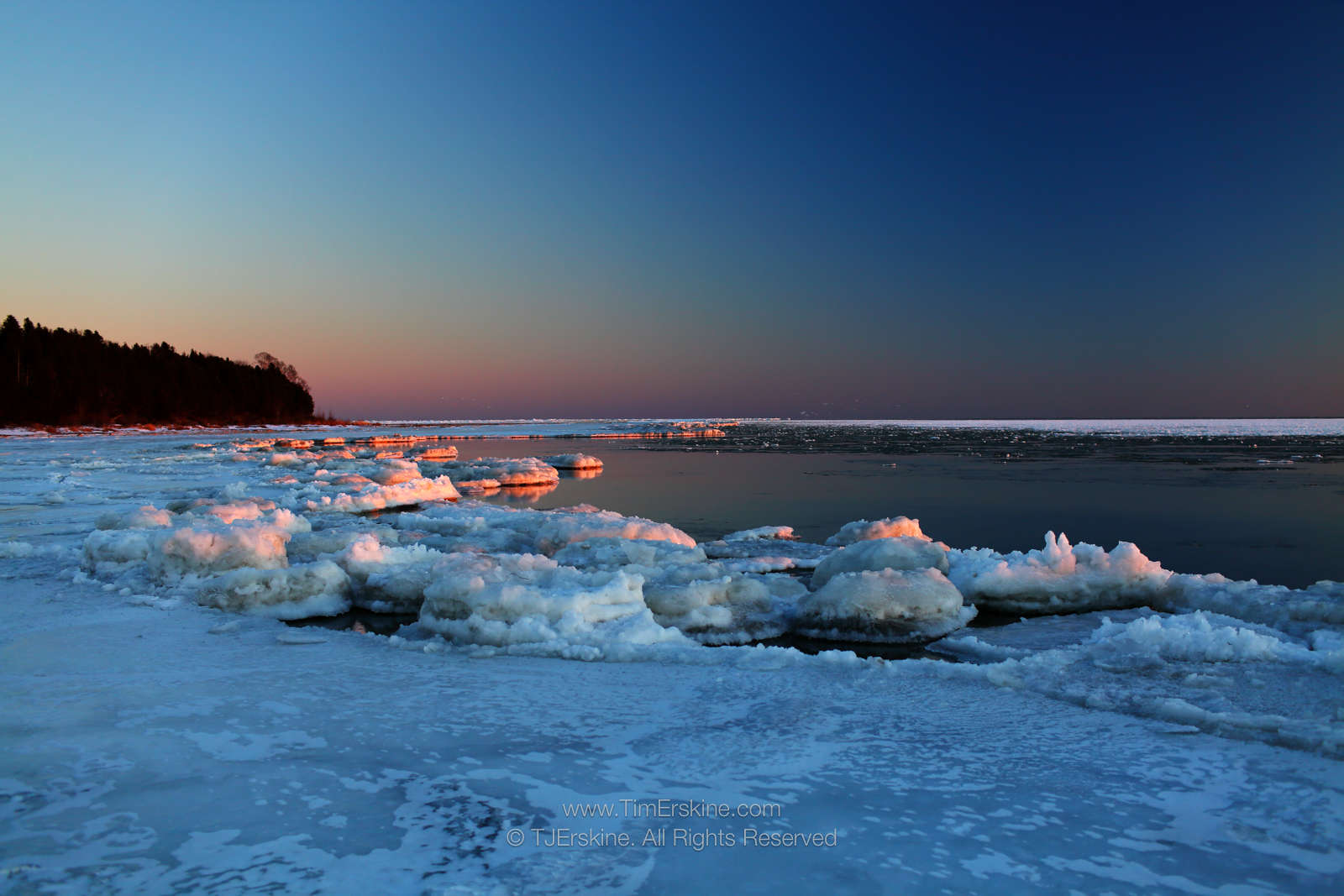 Newport Ice Swans
Door County
A flock of swans on the horizon fly away from an ice lagoon at Newport State Park.
The white specs on the horizon (more visible on a print) are a flock of swans. I hiked out to the pond in the ice to photograph them, but they were uncooperative and flew off before I could compose them floating on the pond.
I stayed out rather too long and did not have a flashlight, which made the walk back through the woods alone in the dark slightly creepy as there was not another soul around for miles.
The best photos usually involve some degree of suffering, otherwise anyone could snap them, but they are always worth it and so is the memory of the experience.
Purchase Options
About the prints
Custom Mounted Prints:
Request a Print Quote
We would love to make an heirloom fine art print for you from small to large. A popular option is mounting on aluminum. Please email us using the link above and give us an idea of what you would like.
Explore the Galleries:
Photography by Tim Erskine
If you would like an occasional beautiful image in your mailbox, then sign up for Tim's photography newsletter.