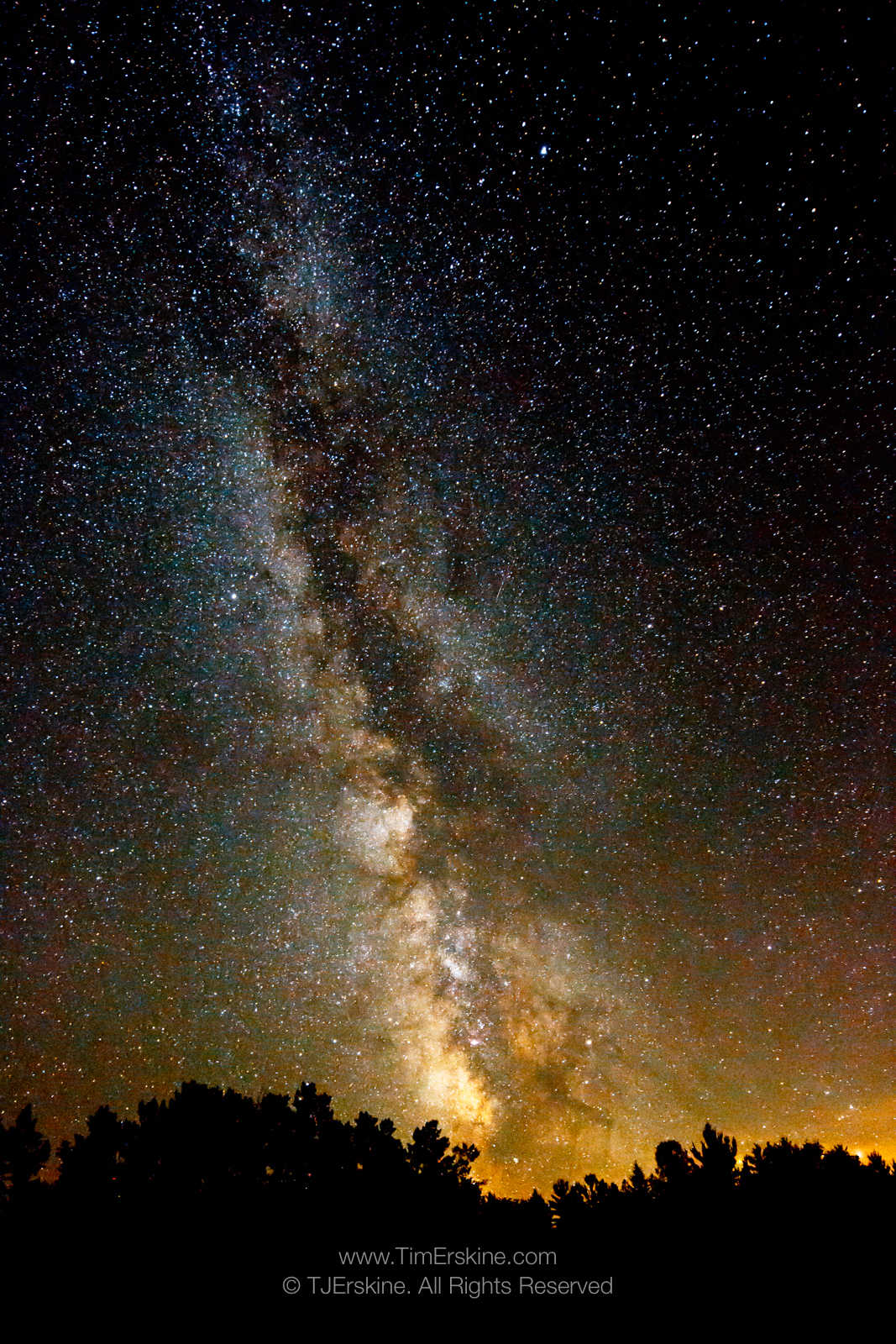 Newport Milky Way
Door County
The Milky Way galaxy sets over the trees in Newport State Park.
This was my first nighttime photo at Newport State Park after it won its International Dark Sky Park designation from the International Dark Sky Association. My wife, Holly and I played a small role in obtaining this designation for which we are immensely proud.
The center of our galaxy is in the direction of the constellation Sagittarius just over the treetops. The black hole there powers the galaxy and our solar system orbits it every 250 million years. We've made it around about a quarter of the way since the dinosaurs became extinct.
Purchase Options
About the prints
Custom Mounted Prints:
Request a Print Quote
We would love to make an heirloom fine art print for you from small to large. A popular option is mounting on aluminum. Please email us using the link above and give us an idea of what you would like.
Explore the Galleries:
Photography by Tim Erskine
If you would like an occasional beautiful image in your mailbox, then sign up for Tim's photography newsletter.