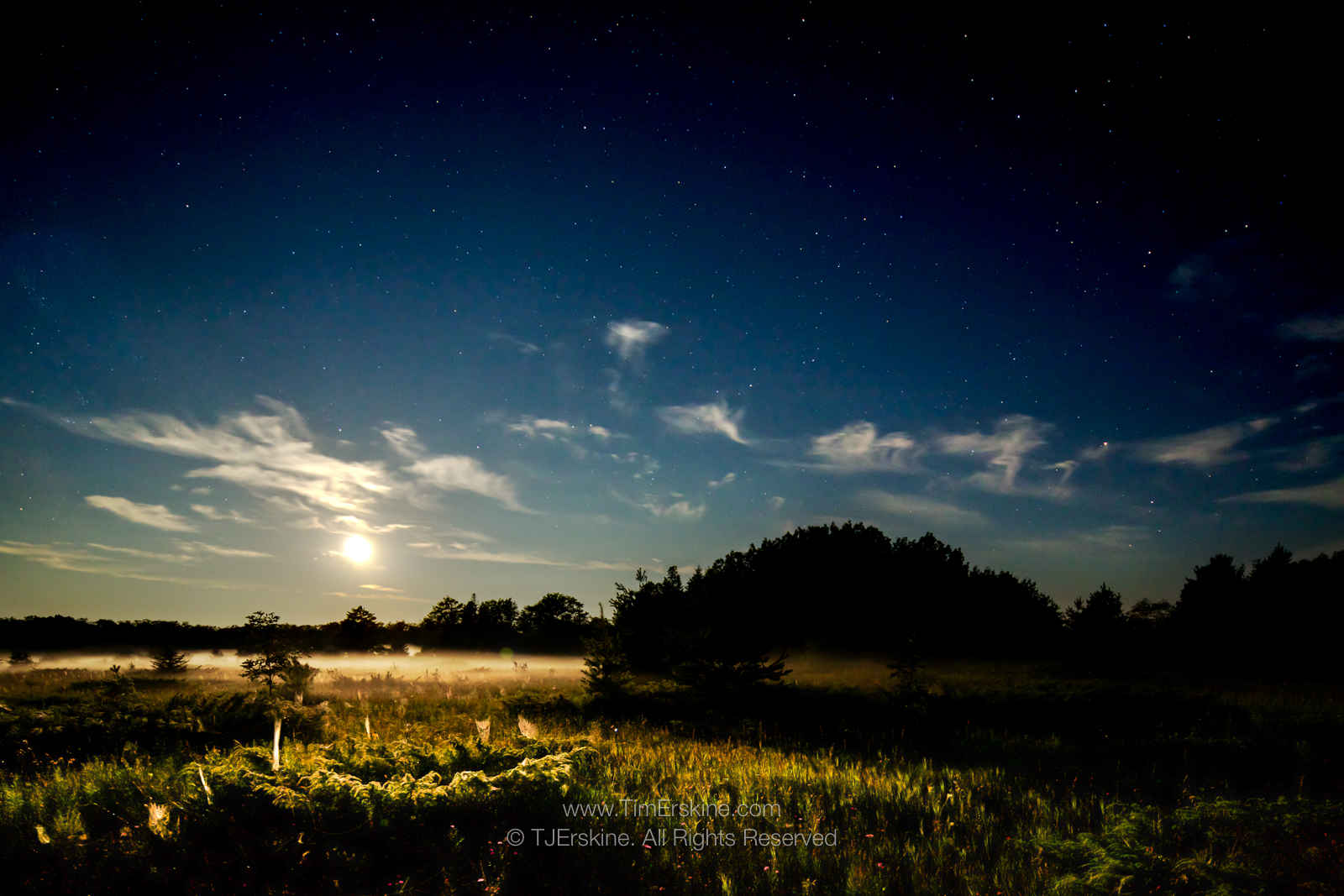 Moonrise Spider Webs
Door County
The moon rises over dew-covered spider webs at Newport State Park.
I took this photo to commemorate the birth of my friend's daughter Luisa. It was completely calm and a beautiful ground mist hovered over the field.
This is the same field upon which Koyper's spaceship lands in our movie The Emissary.
Purchase Options
About the prints
Custom Mounted Prints:
Request a Print Quote
We would love to make an heirloom fine art print for you from small to large. A popular option is mounting on aluminum. Please email us using the link above and give us an idea of what you would like.
Explore the Galleries:
Photography by Tim Erskine
If you would like an occasional beautiful image in your mailbox, then sign up for Tim's photography newsletter.