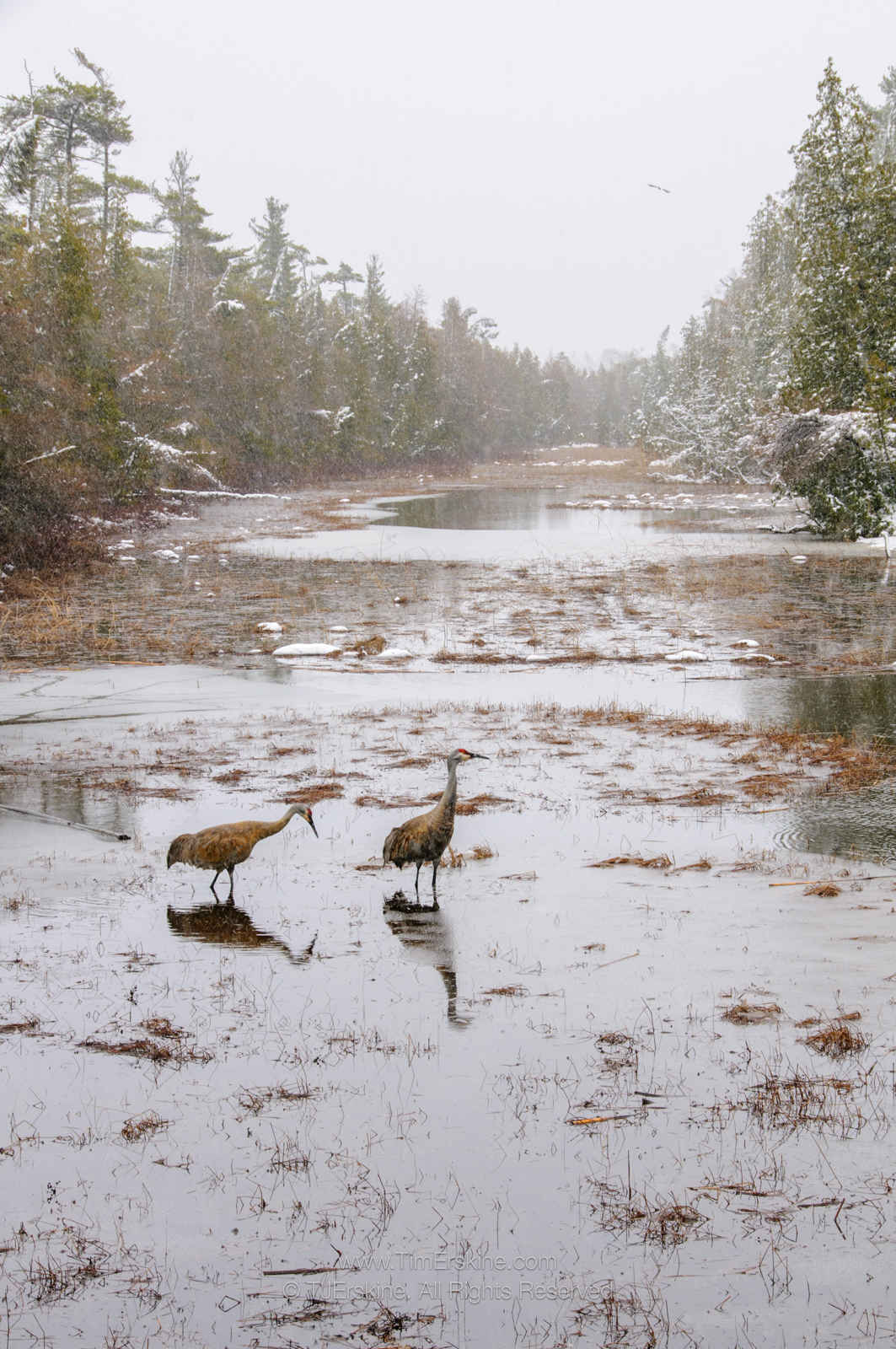 Ridges Sanctuary Snowstorm Sandhill Cranes
Door County
Two early-arrival sandhill cranes feed in a snowstorm at the Ridges Sanctuary.
I quite accidentally captured a bald eagle flying in the background sky. I later learned that the eagle occasionally eats the young of the cranes, adding to the metaphorical aspects of this unique photo.
It was the last significant snowstorm of winter and mine were the only tracks at the sanctuary that day. I was on the way out and decided to stop at the last swale boardwalk. I don't know who was more surprised, me or the cranes. After snapping a few panicky documentation-type photos, I realized the birds were uneasy but willing to hang around.
I took a breath and imagined how I might use the cranes in a composition instead of the entire subject matter, and this photo is the best of those compositions.
The print also looks fantastic in an illuminated frame.
Purchase Options
About the prints
Custom Mounted Prints:
Request a Print Quote
We would love to make an heirloom fine art print for you from small to large. A popular option is mounting on aluminum. Please email us using the link above and give us an idea of what you would like.
Explore the Galleries:
Photography by Tim Erskine
If you would like an occasional beautiful image in your mailbox, then sign up for Tim's photography newsletter.