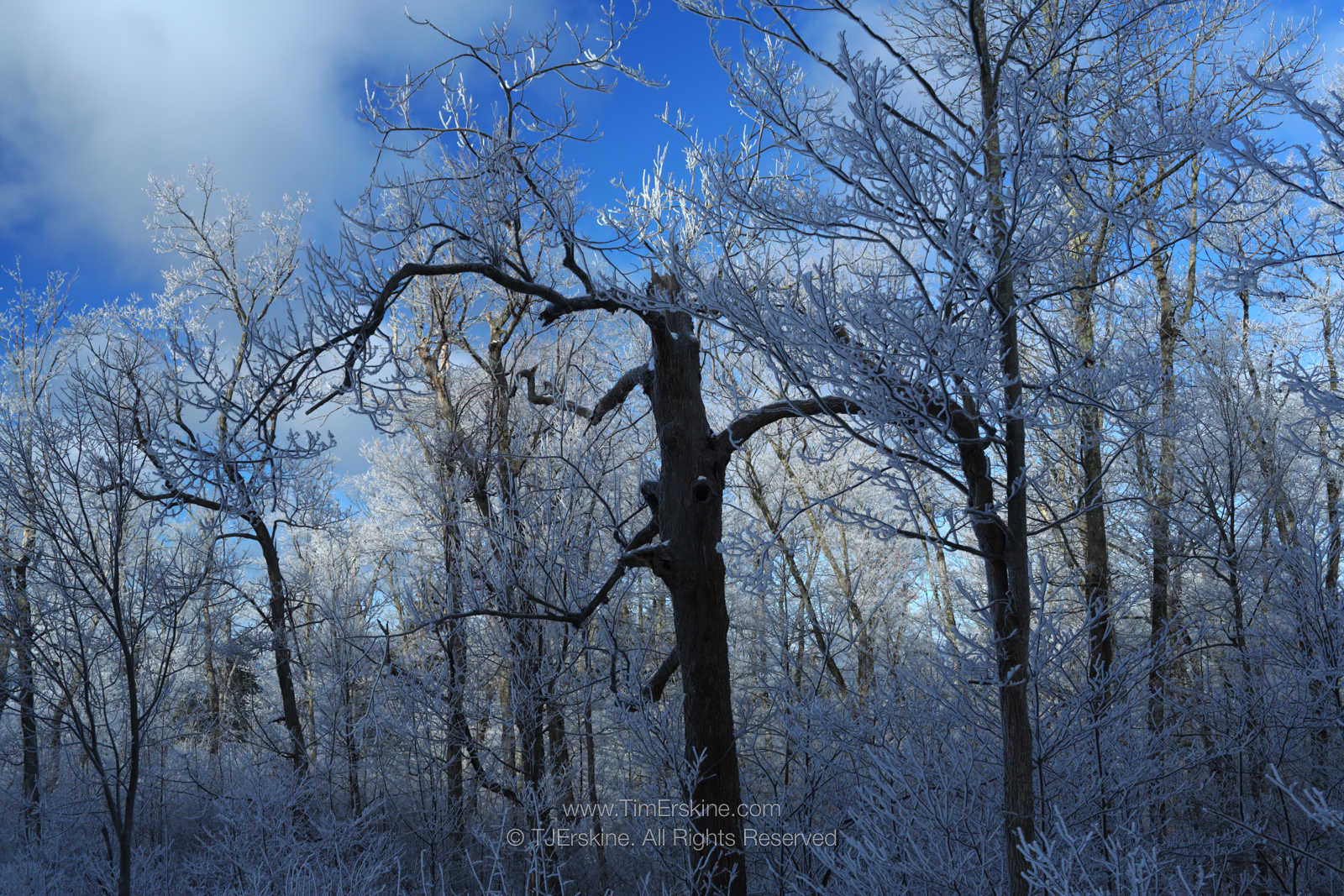 Door County Shoreline Crystal Forest
Door County
Trees decorated in ice crystals from subzero mist blown off of Green Bay.
The wind-driven mist-ice forms only prior to Green Bay freezing over, which happens around January 1 on average each year.
This amazing coating of ice extended only a few hundred yards in from the western shore of Door County.
The air temperature was zero degrees when I took this image, with a nice stiff wind of around 25mph. I wimpily stayed fairly near my car so I could warm up my hands each time they began to numb.
Most of my favorite photos involve some degree of personal discomfort, otherwise, anyone could take them? They always seem worth it later, however.
The woods looked absolutely magical coated completely in white––almost like photos taken in the infrared.
Purchase Options
About the prints
Custom Mounted Prints:
Request a Print Quote
We would love to make an heirloom fine art print for you from small to large. A popular option is mounting on aluminum. Please email us using the link above and give us an idea of what you would like.
Explore the Galleries:
Photography by Tim Erskine
If you would like an occasional beautiful image in your mailbox, then sign up for Tim's photography newsletter.